We had a long stretch of really cold weather, which has now morphed into really rainy weather. Needless to say my free-spirited, outdoorsy little girl is feeling very cooped up. She plays up in her playhouse a little, but it's pretty cold out there too. We've been doing a lot of crafts, and a lot of artwork to keep busy...and Erik helped her make a birdhouse. Avery loves it, and she even painted it pink to match her bedroom. We hung it in the flowering cherry tree in our front yard so Avery could watch the birds out the window. It will match the pink cherry blossoms when the tree flowers in the spring.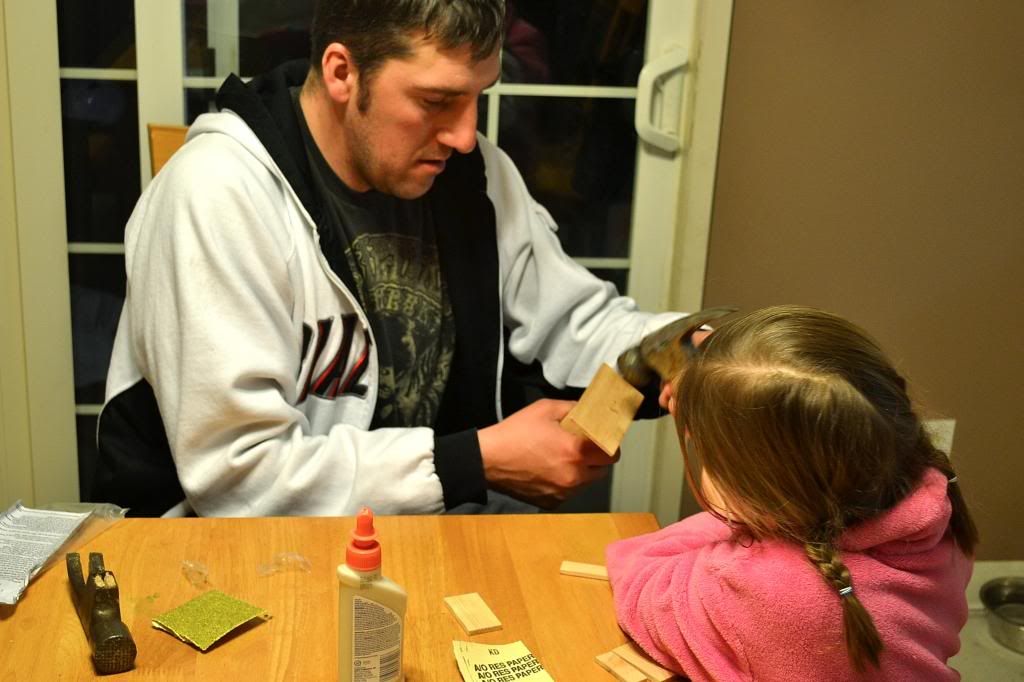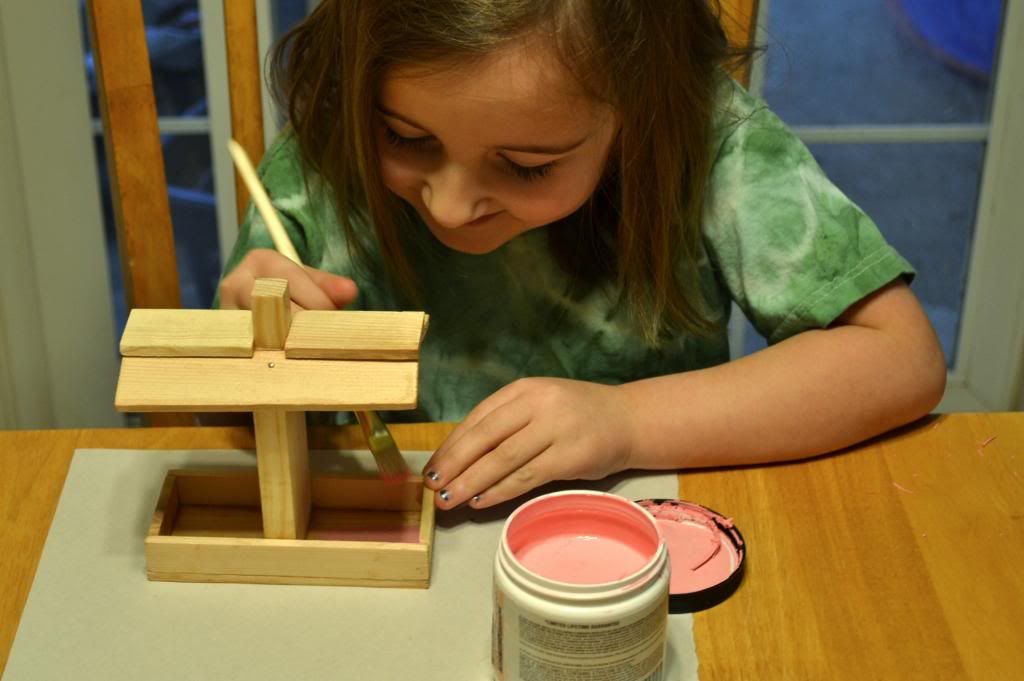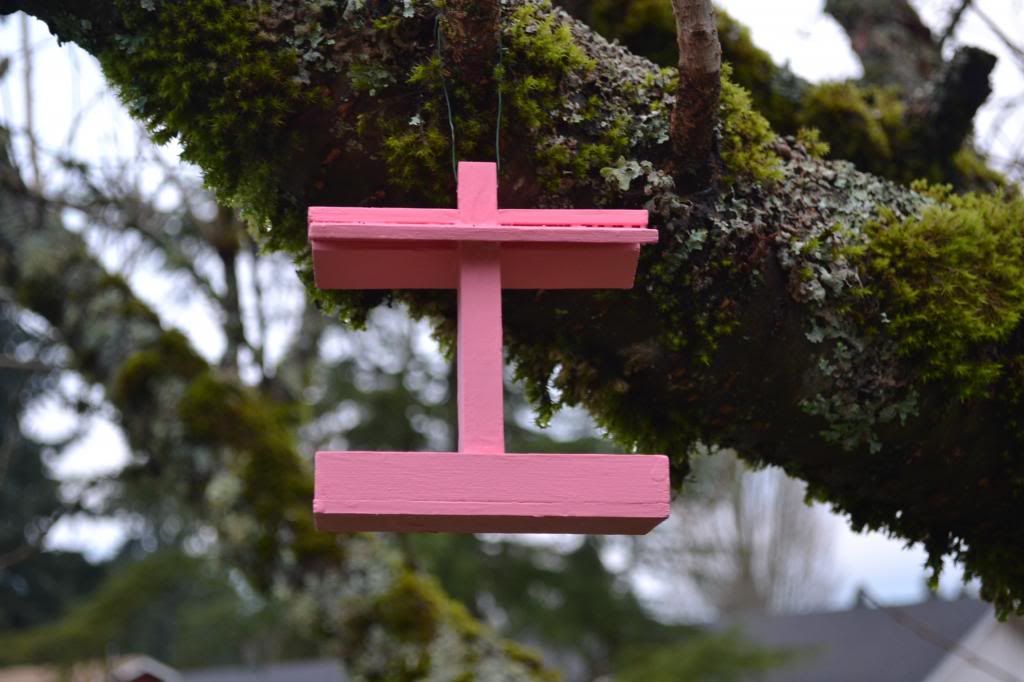 For Christmas my brother-in-law gave me a bee house and bees. I'm allergic to regular bees, but these are Mason bees, which carry no bee venom. You hang the bee house in your yard and put the mason bee cocoons inside, on top of the nesting tubes. In the spring they will wake up, nest inside the tubes, and pollinate the garden and fruit trees. We are excited to see if they will make a noticeable difference this year.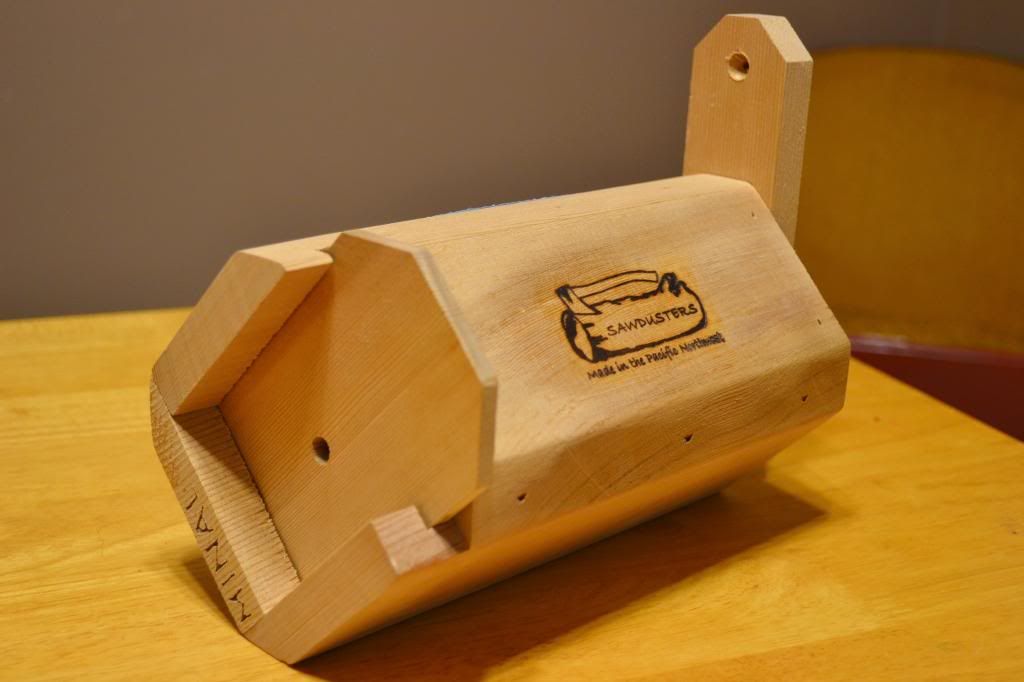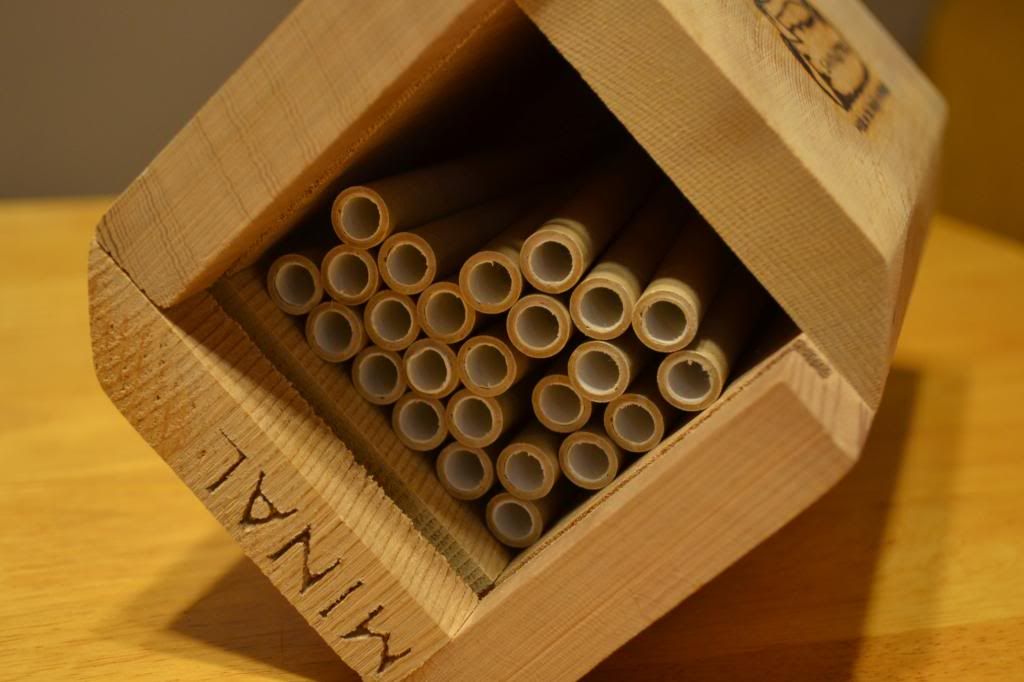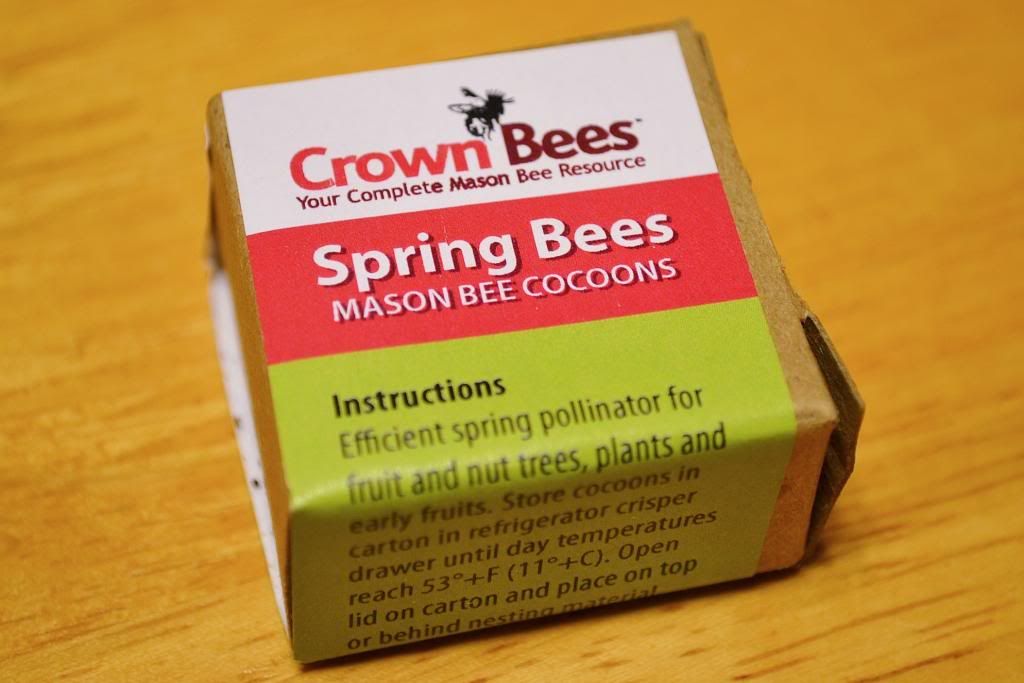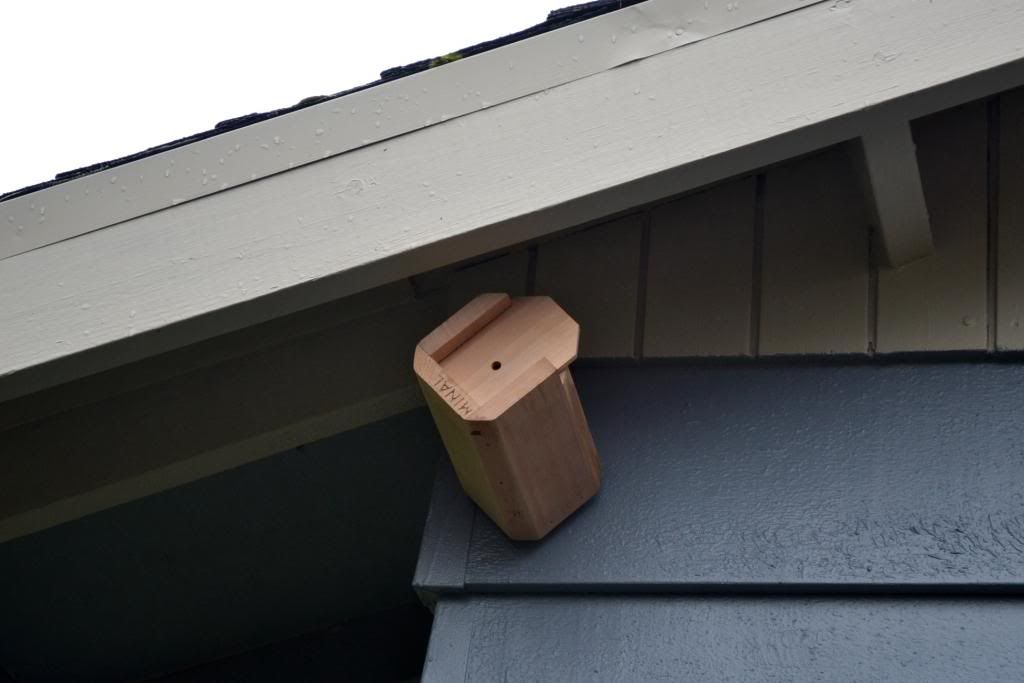 The bees are under the eave of the house, above the garden. They have to be facing east or southeast for the morning sunlight.
Also, I was unreasonable scared to pick up the cocoons from the store. I was pretty sure that the heat from the car would wake up the bees, and I kept thinking 'What if they aren't Mason bees? What if they are, in fact, real stinging bees.' So I carried my epi-pen in my pocket all day. The guy at the store told me they don't carry bees with bee venom. But one can't be too careful.