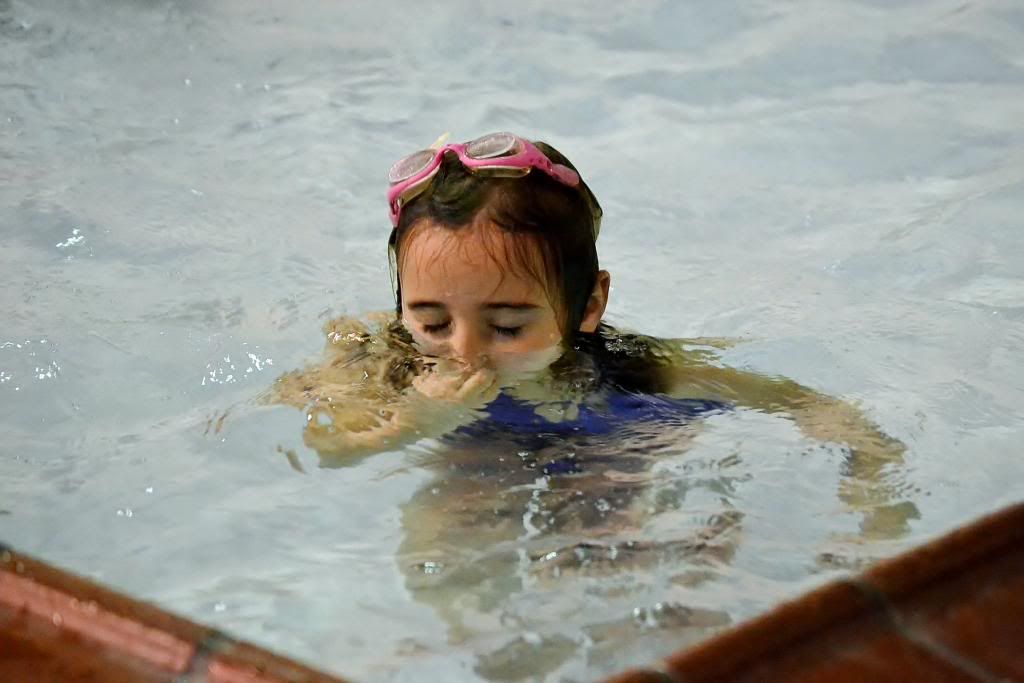 Avery loves the water. She loves to swim (with help from Mom and Dad), and she loves going to the pool or down to the river during the summer. But until this month she couldn't swim, mostly because she was afraid of going under water. So Avery started swim lessons. During the second lesson I watched as the little boy in her class put his face in the water. Avery immediately went all the way under the water without hesitation. I was really surprised, so when her swim lesson was over I asked her:
"Did you go under the water to show that little boy that you could do it too?"
Her reply:
"No. I went under the water to show that boy that I could do it better.