We're not big into Valentine's Day, but we always try to celebrate a little for Avery. I decided to make a nice dinner for the three of us, and Avery and I made mini chocolate cheesecakes for dessert. They were so good! You can find the recipe
here
(although I used low-fat cream cheese instead of regular, and drizzled chocolate on top).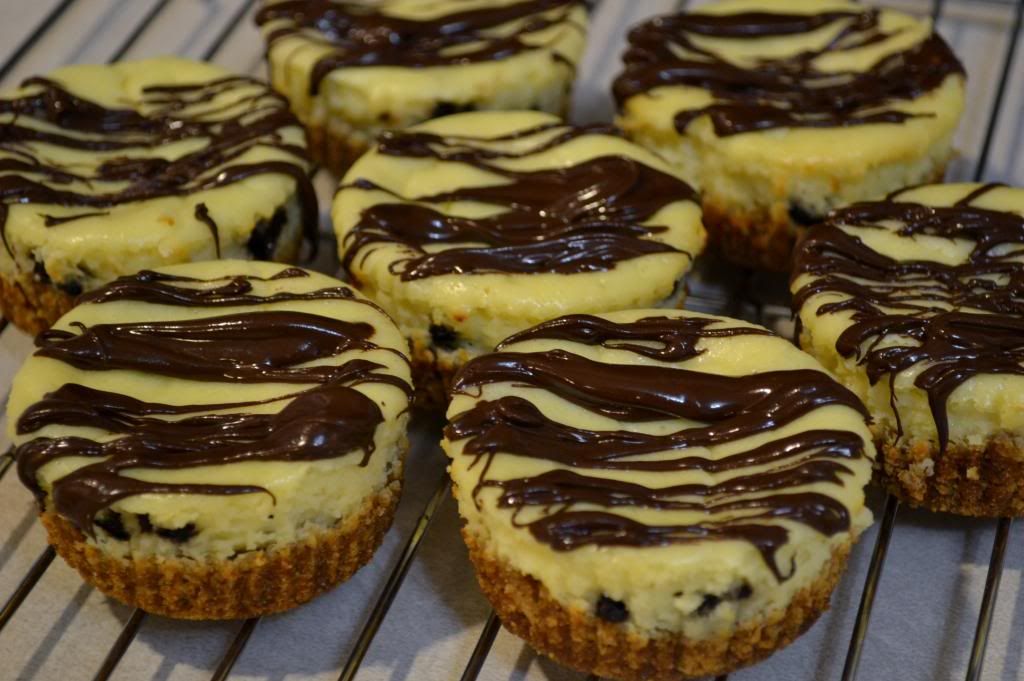 Erik bought me a dozen red roses, and he bought Avery a pink rose and a little stuffed monkey. I made steak and shrimp, and put candles on the dining room table. Avery was beside herself over the candles. And the monkey, who she promptly named Daisy.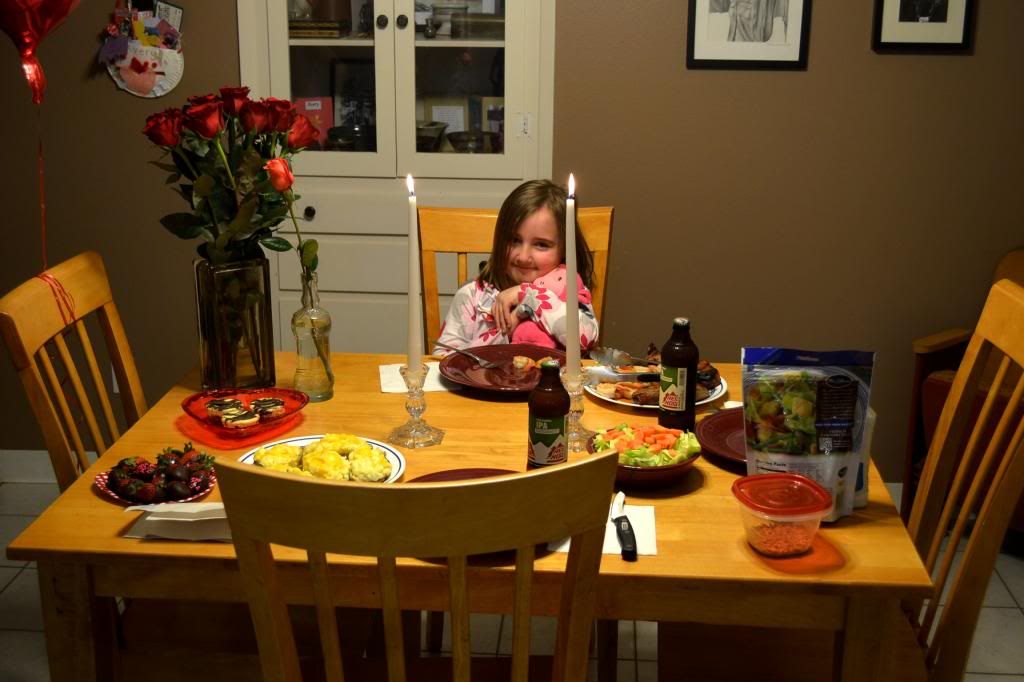 Avery also got a minor concussion at school for Valentine's Day. She had a wooden toy shelf fall on her, and this morning she woke up saying the room was "spinning". She also had a headache, and she seemed a little off-balance, so the advice nurse had me bring her in. The doctor diagnosed her with a minor concussion and put her on restricted activity for a week. Wish us luck with that. It's never dull with Avery.